The Best Party Rentals In Clarksville, TN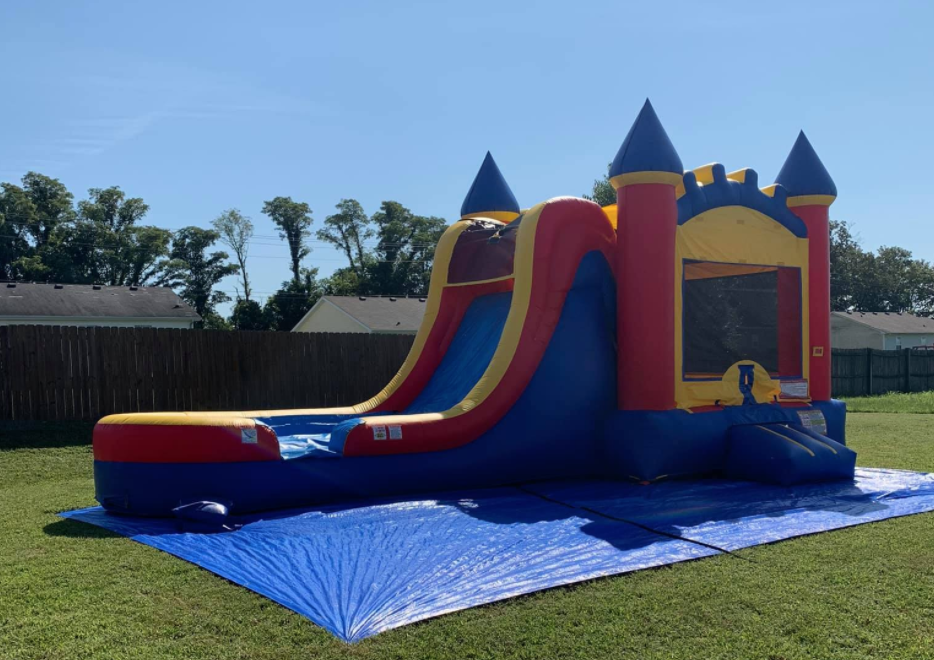 The largest selection of party rental equipment in Clarksville TN.
We are party experts with years of experience providing our clients with a laundry list of party items for hire. In fact, we will go so far as to say that we have one of the largest selection of party items, which range from chairs and tables to inflatables of all types.

Whether you are planning a corporate party or your kid's birthday party in the backyard, you'll find just about everything you'll need right here!

Click below to browse through our catalog of items and book what you need right away.


Select your date!
Click Below The Best Party Rentals Clarksville, TN Has To Offer
Order-by-Date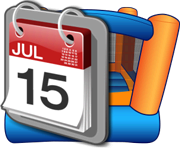 Bounce Houses, Combos & Obstacle Courses (No Water)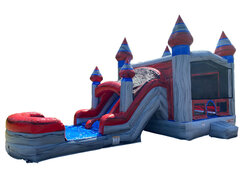 Water Slides & Water Combos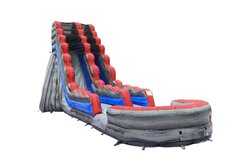 Tables Chairs and Tents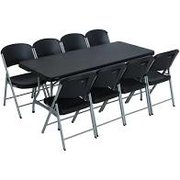 Concession Machines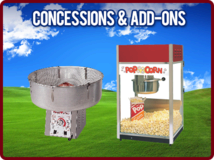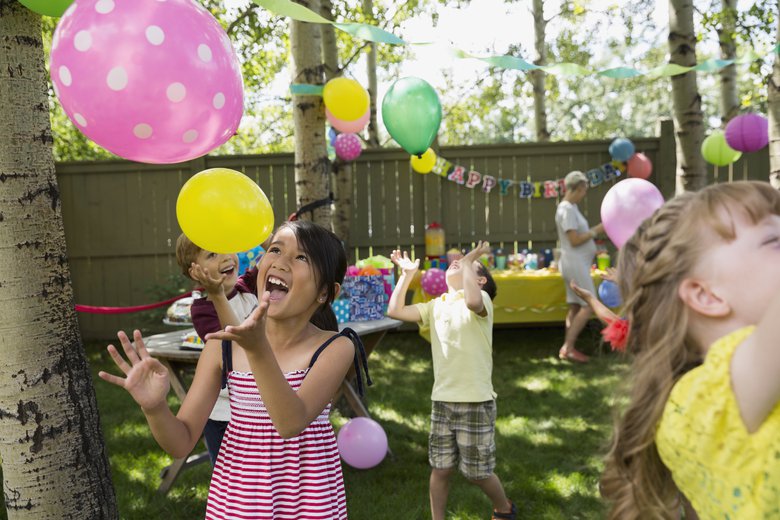 Your Party is our Top Priority at The Big Bounce
We are party experts, and many of the professionals working for us have been working as party planners for many years. That's why we consider ourselves "party experts," regardless of the size or type of party you might be planning, we can help you.

We promise clients excellent customer service from when they make the first contact to when they have the fun delivered all the way through the pickup process. We work with clients every step of the way to ensure that their party is successful and memorable. Furthermore, we also use our experience to help moms and dads and those responsible for planning corporate parties. Regardless of the questions, you might have, we are here to help you.

The team at The Big Bounce is just one call away. We are more than happy to assist you in choosing the right party rental items for your parties in Clarksville, TN and the surrounding areas.

Why Choose The Big Bounce for you Party Rentals in Clarksville, TN?
We are the party rental service of choice in Clarksville, TN, for a number of reasons. In fact here are a couple of reasons why people choose us over the competition:



We have an excellent selection of tables, chairs, bounce houses, water slides, etc. So, regardless of the party's type or size, you'll find exactly what's needed to spice it up.




We make sure that every item available for hire is of the highest quality. Our team inspects every item to ensure it is clean, free from defects, and can be safely used before it is sent over to you.




We are responsible for setting up most items you hire, like bounce houses and water slides. So, you don't have to worry about setting up and taking them down after the party is over.




We have a team of highly experienced experts who will help you choose the right items for your party based on their size and theme.




Our party rentals are some of the most competitively priced. Choosing to rent from us will always mean that you save money as compared to the competition.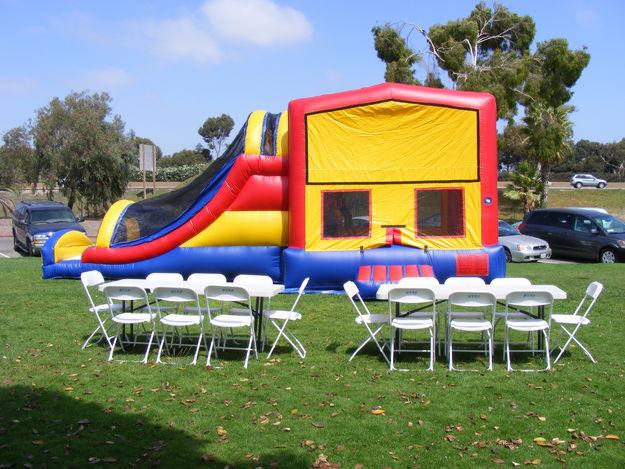 Choose your items with the click of a button!
Our entire inventory of party rentals is available online. You can browse through everything we have online and book it directly. Booking tables, chairs, and anything else takes just a few seconds but ensures that your order has been locked in. That said, we are here to answer any questions you might have, or in the rare instance, you may be having trouble booking your items online.


Select your date!
The Best Selection of Table & Chair Rentals in Clarksville, TN
No party is complete without lots of chairs. However, not every chair may be the best type for your party. Take, for instance, if you are planning a kids' party, with the vast majority of kids obviously being at the party, hiring only adult chairs isn't going to cut it. You'll need a combination of both kids and adult chairs.

Our wide selection of chairs includes ones of all types. We have some of the most elegantly designed chairs, perfect for formal occasions, and your run-of-the-mill types chairs that are a great choice for budget bashes. So, the types of chairs you choose are all up to you.

Not sure what type of chairs will best match the theme of your party? Call us for a free consultation!

Almost every party, corporate function, or even a festival will need at least a few dozen tables. Fortunately, when it comes to tables, we have you covered. We have the widest selection of all types of tables. You can hire a budget-friendly set of tables or ones that are more elaborately decorated; honestly, the choice is yours.

We also have tables that are best suited to a myriad of themes. Whether it is a wedding function or perhaps an engagement ceremony, you have quite a few different formal and large tables to choose from when hiring from us.

Not sure what type and size table is best for your event? Allow us to help you choose the best one.